Boat trip
in Valencia
Feel the adrenaline!
NAUTICAL EXPERIENCES
Characteristics of the activity
Material de seguridad a bordo

Seguro

Combustible

Patrón profesional

Barco

Una bebida por persona (copa de vino, cerveza o refresco)

Altavoz bluetooth

Ducha para quitar los restos de sal
Do you need more information? Contact us!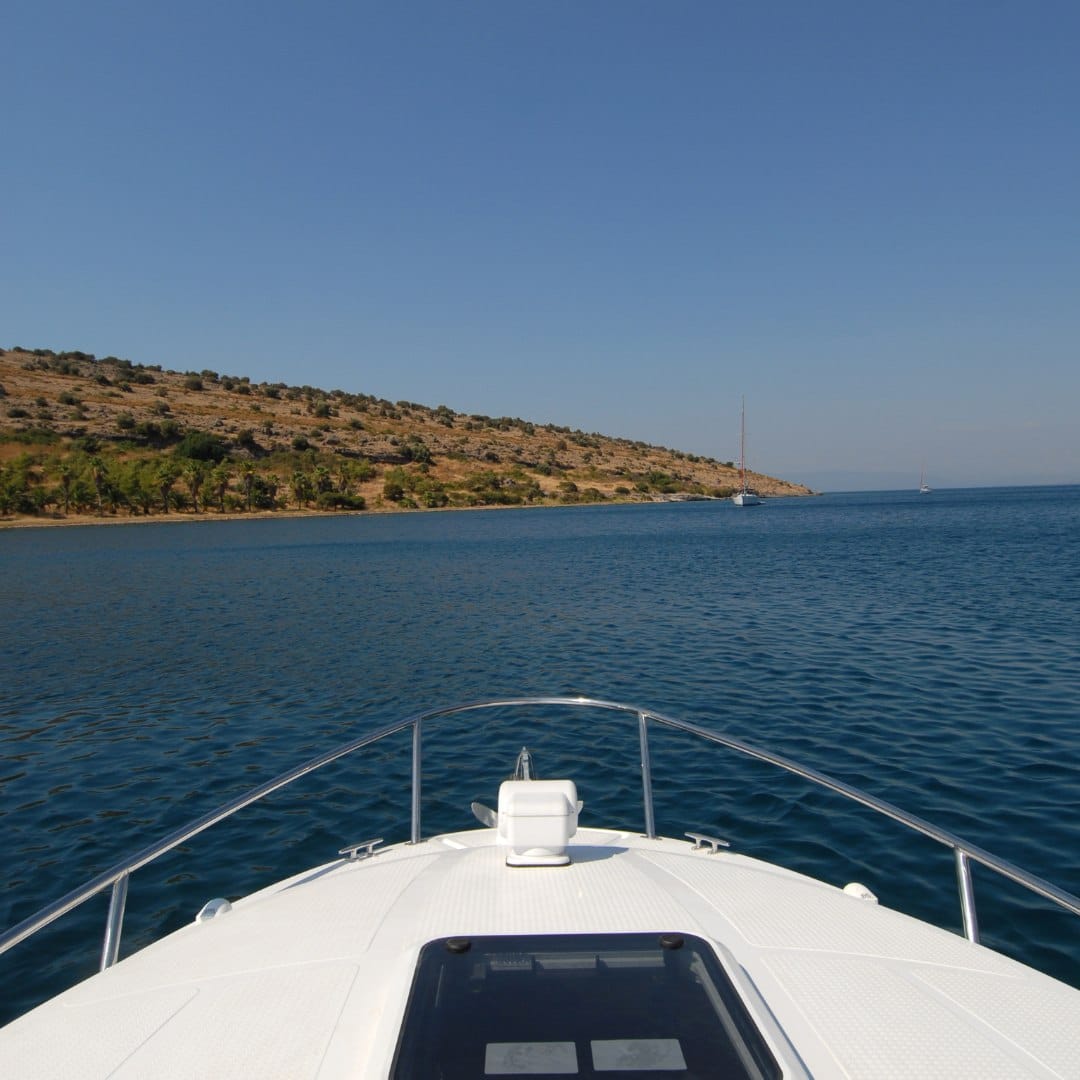 Boat trip
One of the experiences that everyone should experience in their lifetime is a boat trip in Valencia. If you already know the whole city, have enjoyed its beaches and its gastronomy, it's time to try new things. Sailing a boat with the Mediterranean in sight is something unique and indescribable. No doubt everyone will love the trip, as you can have a little party on board with the security of a professional skipper and sailor on board.
Don't think twice! It is just a matter of making a reservation for a special date. It could be to celebrate an anniversary, someone's birthday, a get-together with friends or family. Any reason is a good reason to go boating in Valencia! And for that at Alfa Náutica, we have a special plan for everyone to have a great time.
Boat route
A boat trip while you enjoy the company of people you haven't seen for a long time, watching the sunset or spotting the marine fauna and the intense blue of the sea, is incomparable. And it doesn't necessarily have to be at the weekend, as we have boat trips planned from the Valencia Marina from Monday to Sunday. You can book just for you, you and your partner, or invite more people, up to 11 people.
The enjoyment is enormous, to take the best photos of the best views and upload them to your networks. And as it is with Alfa Náutica, it not only includes skipper and sailor in charge, but also insurance, safety equipment and fuel. Of course, one drink per person is a must, so you can choose from wine and beer to soft drinks and gin and tonic.
You can book a boat trip from as little as one hour, even up to 8 hours and is available for all ages. You won't want to miss out on this amazing experience with spectacular views and the best company! So don't wait any longer and design your own plan. Book today by filling in the form on our website at Alfa Náutica.