Jet
ski rental
in Valencia
Feel the adrenaline!
NAUTICAL EXPERIENCES
Characteristics of the aquatic activity
Charla previa informativa para conocer las normas básicas de navegación

Chalecos

Seguro

Altavoz con bluetooth
Jetski

Instructor (si no se dispone de licencia)

Combustible
Do you need more information? Contact us!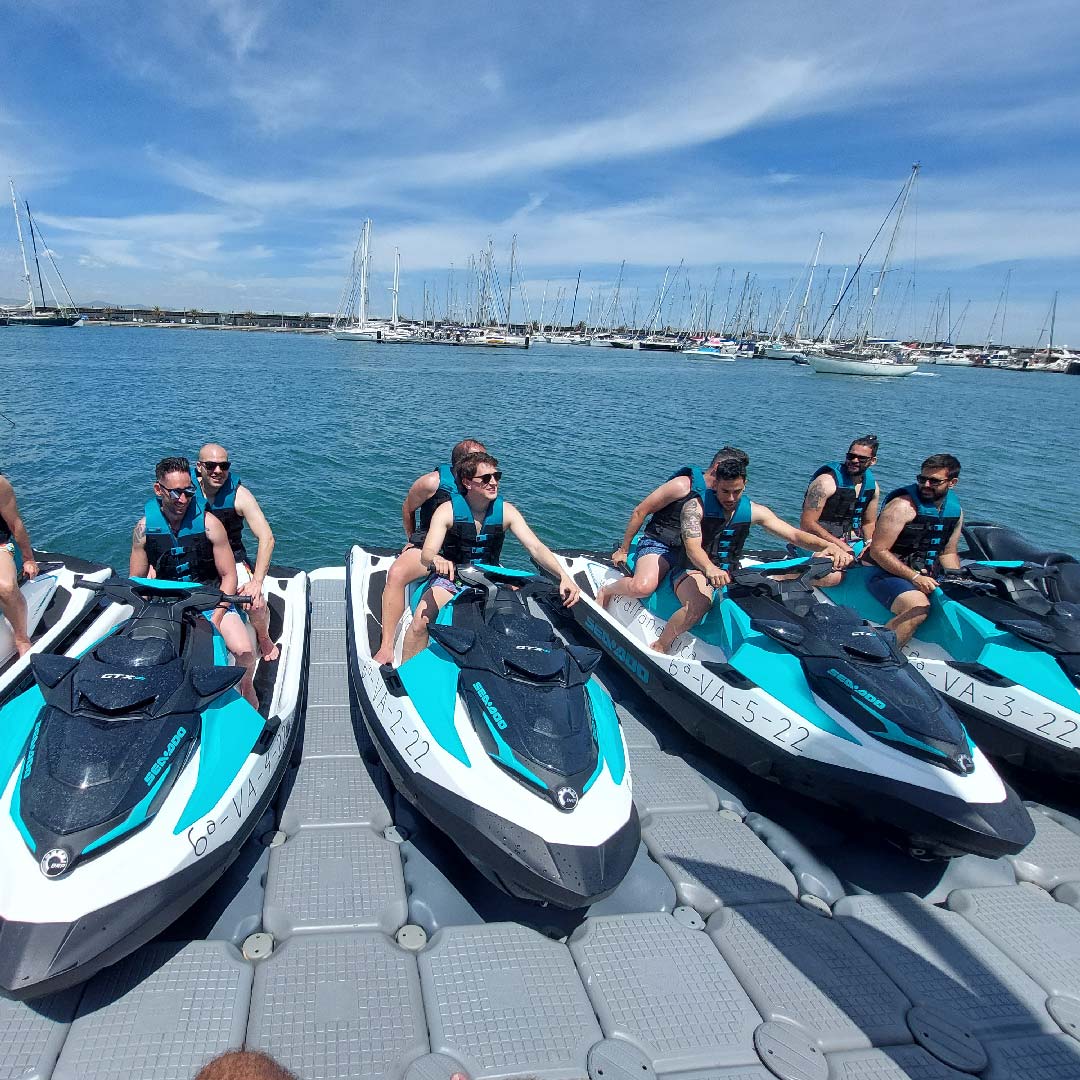 Jet ski rental in Valencia
When you go to the beach and want to have a great time, you don't just stay on the shore, you want to get in the water and enjoy yourself. A great way to do this is to rent a jet ski in Valencia. Feeling the wind in your face, enjoying how it glides across the surface and brushes the crests of the waves, is an incomparable experience. It will no doubt become your next adventure on the Mediterranean Sea in Valencia.
If you are already 18 years of age, you meet the minimum age requirement to drive a jet ski for hire in Valencia. However, you may also be able to drive from the age of 16, provided you have written permission from your parent or guardian. The cost is really affordable and you can enjoy a great day out with your family or friends. There are different ways of renting jet skis for a few minutes or even for more than an hour. Of course, it has to be from an authorised company such as Alfa Nautica.
Jet ski in Valencia
When you rent a jet ski in Valencia at Alfa Náutica, you know that we comply with the requirements of the law. From registration, civil liability insurance, navigation licence, as well as providing an approved life jacket, both for the driver and the passenger (if applicable). We also give you the navigation rules, the areas where you can and cannot navigate, the proximity to other vehicles, as well as other tips and advice.
As for the qualification to rent a jet ski, it is only required if you are going to drive it. If you don't have a licence to drive a jet ski, you can also rent one, accompanied by an instructor. So you can spend a great weekend or holiday with this super cool experience. Make your booking from our website or request information by filling in the contact form.